German Chocolate Brain Bombs
German Chocolate Brain Bombs
These healthy sweet treats truly are "The Bomb" for flavor, texture, a feeling of satisfaction AND they are good for you!  Really good for you.
This recipe is an adaptation of a protein bar recipe from one of my students, Bonnie Troxel.  Bonnie made these for her monthly Living Well party here in Franklin, TN.  The ladies in her group LOVED them and for many, they became an everyday treat.  Some of the ladies made them for a weekend getaway and accidentally dropped them in the driveway…so they lovingly call them "Driveway Balls".  Lol…
I made a few changes to the original recipe to up the nutrient content and reduce the sugar content and these German Chocolate Brain Bombs have been popular for several years, even among non-healthy eaters.
---
Why are German Chocolate Brain Bombs Good for You?
Raw Chocolate
Raw (Chocolate) Cacao has tons of health benefits.  I remember the first time I tasted raw cacao, or raw choclate.  Tim and Tiffany were students of mine and Tim found the raw chocoate on the web and brought me some to try.  Back in those days (2006) it was $32.00 US per pound!  Twice what you can buy it for today.
---
Nutrition of 28 pounds of Leafy Greens
WHAT????
That's right Princess Leia…28 pounds of Leafy Greens along with 3 more types of Cocoa. I'm telling you these German Chocolate Brain Bombs are a nutritional powerhouse!  One (2 cookie) serving provides you with approximately one pound of leafy green nutrition.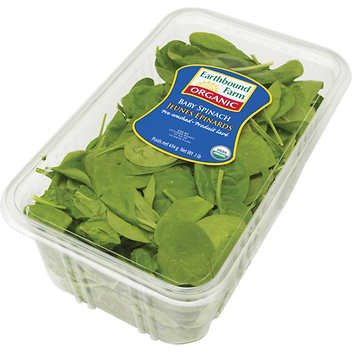 Order Cocoa LeafGreens Here: https://tinyurl.com/brainbombs  84 cents for 1 delicious serving that contains the vegetable nutrition of 5 pounds of healing leafy greens, 5 cups of cancer protecting broccoli sprouts and 3 types of the best antioxidant God made, cocoa, including raw cacao.
"The benefits of cocoa flavanols on cardiovascular health are well established and for the general population a daily intake of 200 mg of cocoa flavanols is starting to emerge as a potential target within the context of a balanced diet," says Dr. Alonso-Alonso.
---
Non-GMO Alkalizing Pea Protein Powder
ProPeas protein powder provides 24 grams of protein in this recipe; the equivalent of an entire chicken breast.  This alkalizing, non-GMO protein powder is also hypo-allergenic, nut free, soy free and gluten free.  ALL AIM products are tested to be sure they are pesticide and herbicide free, and clean of 300 pathogens.
Proteins in our diet affect brain performance because they provide the amino acids (simply put, protein is made of amino acids) that make up our neurotransmitters. Think of neurotransmitters as biochemical messengers whose job it is to carry signals from one brain cell to another.
Almond Butter in German Chocolate Brain Bombs ProvideBeneficial Fats and Nutrients.
Almonds provide many health benefits, and when it comes to your brain, Almonds are the most concentrated food source of Vitamine E – a vital nutrient for improved memory
In one study, participants who received vitamin E improved statistically and clinically in some memory and verbal measures, while participants who received a placebo did not. 1/4 cup of almonds or hazelnuts packs in nearly 50% of the RDA for vitamin E.
---
Raw Local Honey
"As females age, they become vulnerable to the decline of estrogen  in their body, which has an adverse cognitive impact on verbal learning and memory. In 2011, a 16-week experiment conducted by Universiti Sains Malaysia found that post-menopausal women who received honey showed improvements in their concentration and immediate memory power."
---
Coconut Oil
"Coconut Oil MCTs can help with memory loss and memory disorders. When given to adults with mild cognitive impairment (MCI), they experienced significant improvement in memory recall within 90 minutes of taking their first dose. (41)
Depression Coconut oil can be as effective for depression as prescription antidepressant medications, without the side effects. Researchers attribute this success to coconut oil's unique combination of medium-chain fatty acids and antioxidants. (42)
Cognitive Declinein Dogs(really!) A fairamount of research has been done on MCT oil and cognitive decline in dogs. (43, 44, 45) You can now buy dog food with MCTs to keep those doggie brains sharp.
Anxiety and ADHD It's not hard to find a plethora of anecdotal evidence that coconut oil helps conditions such as ADHD and anxiety. But I haven't found actual research studies to back this up. What is known for sure is that the alternative — seed-based vegetable oils — are bad for your brain and mental well-being."
https://bebrainfit.com/coconut-oil-benefits-brain/
"Antioxidants have been shown to increase blood flow to the brain and attack bad cholesterol, both of which may improve memory. It seems there is enough information to back up the claim that chia seeds do in fact help your memory, or at least prevent disease."
"The Alpha Linolenic Acid (ALA) in flax seed is the source of Omega 3 fatty acids. A key one is Docosahexaenoic Acid (DHA). This fatty acid is crucial to brain function and often deficient in modern people. DHA is important for brain development in children, for calming in the face of stress, for mental acuity and memory. Having enough of it makes one calmer, smarter and may prevent the development of dementia or Alzheimer's disease."
---
Oats
"When it comes to brain food, oatmeal is at the top of the list of foods recommended by top health and fitness experts. It provides the glucose you need to fuel your body, but it spreads it out over a longer-period, as opposed to the short-term roller-coaster effects of other sugary foods."
---
Resources
Pea Protein: https://memory.foundation/2012/02/14/why-your-brain-needs-protein/
Honey: (Menopause: The Journal of The North American Menopause Society, Vol. 18, 2011) http://www.benefits-of-honey.com/honey-boosts-brain-function.html
Chia Seeds: https://www.consumerhealthdigest.com/brain-health/chia-seeds.html
Oats: http://brainathlete.com/oatmeal-good- brain/
SaveSave
SaveSave
SaveSave
SaveSave
SaveSave
SaveSave
Print Recipe
German Chocolate Brain Bombs
Ingredients
Dry Ingredients
1

cup

toasted coconut

unsweetened

1

cup

Bob's Red Mill Gluten Free Old Fashioned Oats

1/2

cup

Bob's Red Mill ground organic golden flax seed

2

Tablespoons

AIM Cocoa LeafGreens

2

Tablespoons

Nativas Raw Cacao or cocoa powder

1

Tablespoons

Chia Seeds

2

scoops

ProPeas vegan protein powder

3

Tablespoons

Raw Cacao Nibs

2

Tablespoons

chopped Pecans

save for topping
Wet Ingredients
1/2

cup

almond butter

can sub sunflower butter for nut free

1/4

cup

melted Coconut Oil

extra virgin unrefined

1

teaspoon

organic vanilla extract

1/4

cup

raw local honey
Instructions
Note: I use my Ninja Food Processor to mix this. It can also be done in a stand mixer with the paddle or by hand.

Toast 2/3 cup Coconut in skillet (see how to toast coconut below).

Put the remaining coconut in a small bowl or plate for topping, add the 2 Tablespoons chopped Pecans.

Add Wet ingredients to coconut and stir well. (nut butter, honey, coconut oil, vanilla, blend well.

Stir in dry ingredients, blend well. (Save pecans for topping).

Make into balls. I use a small cookie scoop and cut the ball in half so two balls from each cookie scoop.
Notes
If you prefer flat cookies, just scoop your dough in a cookie scoop and flatten into a circle.
Freeze or store in refrigerator for one month.
---
How to Toast Coconut in a Skillet
Burns easily...no multi-tasking here!
Preheat a medium sized skillet for 30 seconds.
Add coconut and stir while over medium heat for 1-3 minutes until coconut started to brown.
Remove from heat.
Continue to stir in the pan until lightly browned.
How to Toast Coconut in Oven
Preheat oven to 350 degrees
Using a cookie sheet with sides, spread coconut in a thin layer. It is important for

the cookie sheet to have sides to avoid spilling it everywhere.

Bake coconut for 1 minute, stir or shake the pan.
Put in another minute
Watch the coconut carefully...I leave the oven door open. It toasts quickly as it is high in beneficial fats.
NOTE: It is OK to toast more than you need and keep in freezer.