Yummy Nut Milk
Yummy Nut Milk
We've been using Yummy Nut Milk and other alternative milks since our first cleanse in 2005.   Avoiding cow's milk has made a huge difference for Phil and I  with IBS and allergies.  Our everyday milk is Almond Milk or Almond and Coconut milk on occasion.  If I'm making a cream gravy (the occasional turkey sausage gravy for hubby's treat)  I use Cashew milk – a great substitute for cow's milk and no one will know the difference….unless you tell them!
Nut milks are the EASIEST health food you can make…seriously…10 minutes and you are done.  AND they are much more affordable.  You can pay from $2-4 per 32 ounce box of almond milk with a bunch of junk in it…or you can make your own in about 10 minutes for less than $2…about $1.75 for a quart and it tastes GREAT!  All you need is a high speed blender, a strainer, some cheese cloth and a container to store it in.  If you like it a little sweet add 2-3 medjool dates.  I used my magic bullet for years before I had a high speed blender…it worked just fine, I just had to do the milk in batches rather than all at once.
I use this Yummy Nut Milk in my smoothies with homemade Kefir, ProPeas, Cocoa LeafGreens and a few pieces of fruit  almost every day.
So Why Make Your Own Nut Milk?
In the early years we didn't give much thought to a food additive called Carrageenan.  It was mostly used in health foods and there was not much danger in getting too much of it.  There was also little research on the dangers of chemicals back in those days.
Thanks to people like Food Babe we are all much more aware of food additives, chemicals in our cleaning products and cosmetics and those of us who want to be healthy have many more options than we did 11 years ago.
What is carrageenan?
Carrageenan is a food stabilizer and thickener used in many mainstream products and many more "health food" products.  It's made from a seaweed, which seems harmless, however this particular seaweed has some downsides. Prevention magazine states (1)…
"The concern over food-grade carrageenan isn't new. Beginning in the 1960s, researchers started linking the ingredient to gastrointestinal disease in lab animals, including ulcerative colitis, intestinal lesions, and colon cancer."
And MY concern is that today these digestive issues plague millions of people.  In fact, the American Nutrition Association reports that 70 MILLION people suffer from digestion issues on a DAILY BASIS!  Whoa!
Carrageenan is in almost all nut or alternative milks; think almond, coconut, rice, soy, cashew, hazelnut…the list goes on.  It's also in non-healthy products.
Check out this list of foods containing carrageenan  from the Cornucopia Institute.  You will find it listed in your products on the food label, under the chart with calories, etc.  listed with "ingredients".
As you will see in this list, carrageenan is in a lot of foods!  So the problem, as with many additives, is that we are getting too much of it from different sources.
http://www.cornucopia.org/shopping-guide-to-avoiding-organic-foods-with-carrageenan/
Some companies gas their nuts before packaging….this is a great list from foodfitnessfinance on which companies steam rather than gas their nuts…you might be surprised and disappointed too.
This Yummy Nut Milk recipe is also found in our book, Wonderfully Well on page 262.
Get your copy on Amazon…either paperback or Kindle…Click here for the Kindle preview.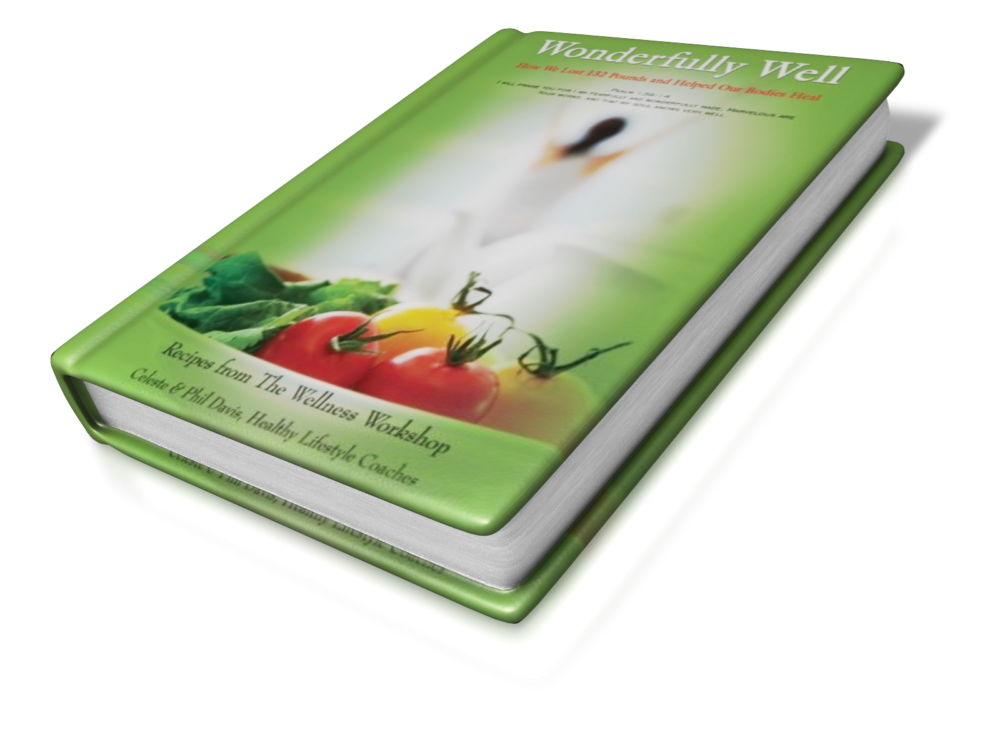 Sources
http://www.prevention.com/food/healthy-eating-tips/carrageenan-natural-ingredient-you-should-ban-your-diet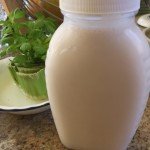 Print Recipe
Yummy Nut Milk
Quick easy Almond milk, or use any nut you like! All you need is a high speed blender, a strainer, cheese cloth and a container to store the milk. Remember to soak your nuts in water. Just cover 1 cup in filtered water befor you go to bed, it will be ready to make into nut milk when you get up!
Servings:
8
1/2 cup servings
Ingredients
1

cup

raw almonds

or any kind of nut or unsweetened coconut flakes

4

cups

filtered water
Instructions
Put almonds in a bowl and add water until they are covered. Cover bowl and allow to sit for 8 hours or overnight.

Strain the liquid off the almonds but don't toss it! Add enough to make 4-6 cups of water...this will make your milk.

Put soaked almonds and 4 - 6 cups of filtered water in a high speed blender.

add a dash of Celtic Sea salt if you like.

add 3 medjool dates if you want it sweet.

blend on high speed until purreed.

Line a fine mesh strainer with cheese cloth and place over a large container.

Pour the pureed nut water into the strainer and allow it to sit for 30 minutes until only pulp is left in the strainer.

Store the nut milk in a glass jar in the fridge for 3 days.

Put the almond pulp in a zip loc baggie, pat out flat, freeze and use in muffins, pancakes, etc.
Notes
You can use this with any nut...macadamia nuts are great if you need milk for a dessert, such as cheesecake or pudding.  Cashews are great for gravies.
For Coconut milk use unsweetened coconut flakes.  You can also add Coconut flakes to your nut milks.