Super Easy Stove Top Chicken and Rice
A healthy version of our old family favorite baked chicken and rice, you know, the one with cream of mushroom or cream of chicken soup and the packets of onion soup mix? The chemically enhanced version? This is a simple, quick and chemical free real food recipe your family and friends will love. We consider this a celebration meal!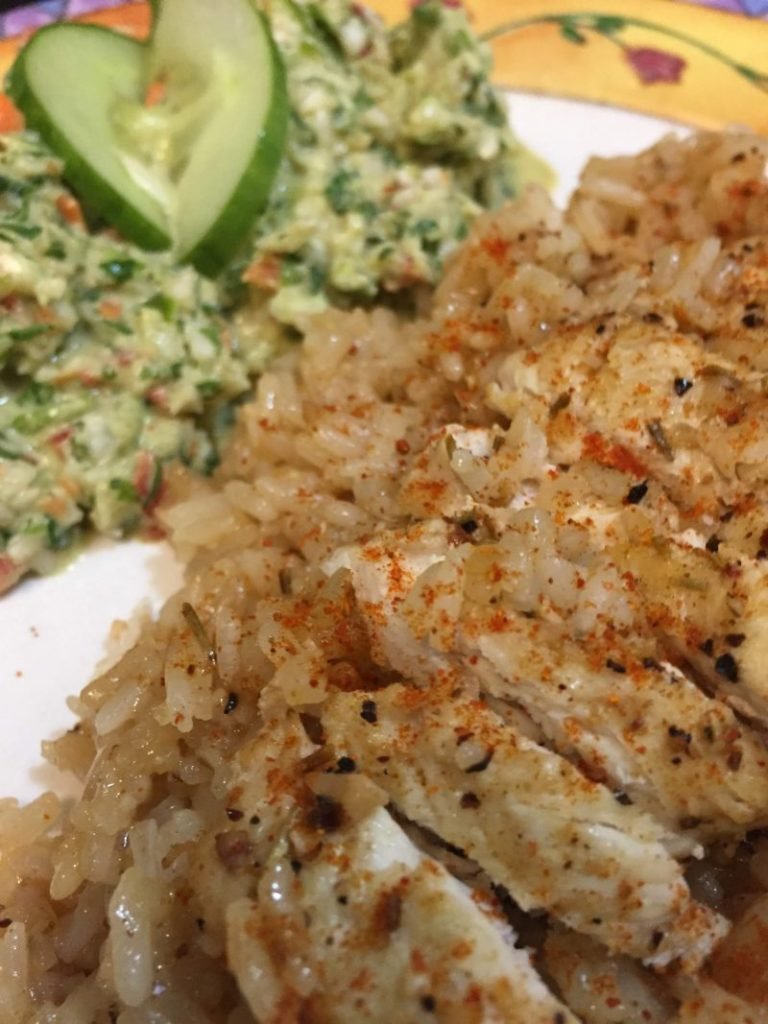 Jump to Recipe
Print Recipe
Print Recipe
Super Easy Stove Top Chicken & Rice
Healthy real food version of the classic baked chicken and rice
Equipment
sauce pan, skillet with a lid, measuring cup
Ingredients
1

cup

sprouted brown rice

¼

cup

organic dehydrated onions

2

cups

water

2

air chilled boneless skinless chicken breast

2

teaspoons

Tones Rosemary Garlic No MSG seasoning

Pink or Celtic salt to taste

1/8

tsp

Ground White Pepper

Dash Cayenne Pepper

Dash Hungarian Paprika
Instructions
In a saucepan cover dehydrated onions with 2 cups of the water and bring to a boil and remove from heat.

Add sprouted brown rice. To the onions (If you are using regular brown rice you will need to partially cook it first).

Slice the chicken breasts in half so you have 2 full halves

Rinse the chicken and pat dry. It's important to pat them dry.

Sprinkle the chicken with Tones Rosemary Garlic Seasoning on both sides

Put 1 Tablespoon of quality oil in a skillet and heat the oil.

Add chicken to the skillet at medium heat.

Brown the chicken on one side, flip and brown on the other side.

Add the rice and dehydrated onion to the chicken in the skillet.

Sprinkle the rice mixture with Tones Rosemary Garlic seasoning.

Simmer until rice is cooked through, you may need to add a little more water.

Garnish with a dash of Cayenne pepper and Hungarian Paprkia
Notes
To serve
Put ½ cup rice on a plate.
Slice the chicken and place on the rice.
Garnish chicken with a dash of Cayenne Pepper and a dash of Hungarian Paprika.
Serve with a crisp salad, enjoy! Note: You could add other veggies to the pan when you add the rice to the chicken.
You could use real onions but the flavor will not be as rich.