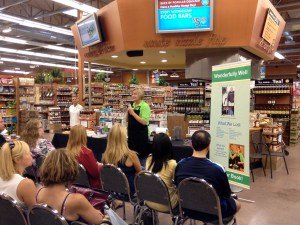 Learn to choose, prepare and enjoy healthy foods with a "cooking show" right in your own home or organization.  Celeste Davis will entertain, educate and motivate you as she prepares simple and delicious dishes that nourish your body.  Programs available for groups of 10 to 100.
Our #1 Success Secret (only class available for groups over 25)
The Salad Bar Box and 1 recipe using the box
Book your Cooking Demonstration event and we will get back with you within 24 hours!